Polly 6 – 5 Inch locomotive
I was asked to finish a part built kit off.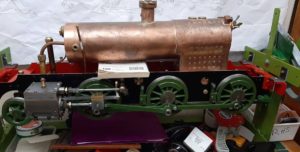 This included checking the work done so far. Some modification was done to the valve timing and pipework layout. Great western railway livery was chosen.
The end result is good and the locomotive is free steaming and very forgiving, for someone new to driving.
These kits are a good introduction to the hobby.
Latest Showcase Locomotives: