Engine and Locomotive Builds
BP Locomotive Works can build locomotives and steam engines of various gauges to any design or specification required, from a part built locomotive to a full scratch built model.
BPLW specialises with in house scratch built locomotives, and can also build commercial kits and designs with proven BPLW design alterations exclusive to BP Locomotive Works, to ensure the engine performs the best it can.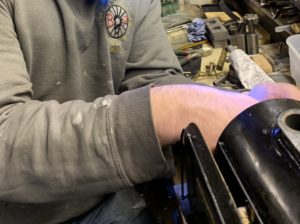 Please use the form below to enquire further, or visit the BPLW Shop for parts that we are selling online.