Bottom End Rebuilds
BP Locomotive Works can rebuild the bottom end motion and valve gear of a steam locomotive, traction engine of various size and gauges, from inside valve gear to outside cylinders, Walschaerts or Heusinger valve gear, Dual eccentric gear (Stephenson-type gears), Stephenson valve gear, Bagnall-Price valve gear, Don Young's modifications for valve gear and more.
BPLW also specialises with in house customised valve gear settings and corrections, improving on many standard and commercial available designs to get the most performance and reliability from your stream locomotive.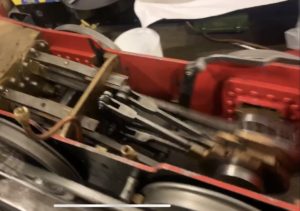 Please use the form below to enquire further, or visit the BPLW Shop for parts that we are selling online.