GWR 5 Inch Prairie Tank
This 5" gauge GWR prairie tank has been in a couple of times for remedial work.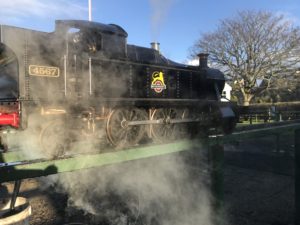 First of all, a repair to the rocking levers on one side, left the timing out. So this was corrected. New injector water valves fitted in an accessible place.  Finally a change to the draughting transformed the performance.
Second time around..
New pistons, rings and valves fitted. The original valves has rings on and where 10 thou too small. A good clean and the loco was returned to the owner.
Latest Showcase Locomotives: