5xp 5 Inch "Falkland islands"
Built to the Tony Allcock design, not many about. The locomotive came in for some rectification.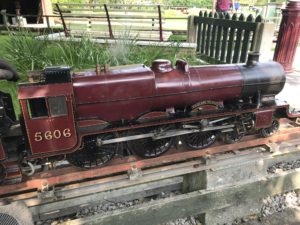 The centre combination lever was bent, so needed replacing. Then the timing adjusting.
A new hand pump clack fitted and scale drain cocks. A general clean and check, this brought the engine back to running condition.
Latest Showcase Locomotives: